Geplaatst op
Door Caroline Lucke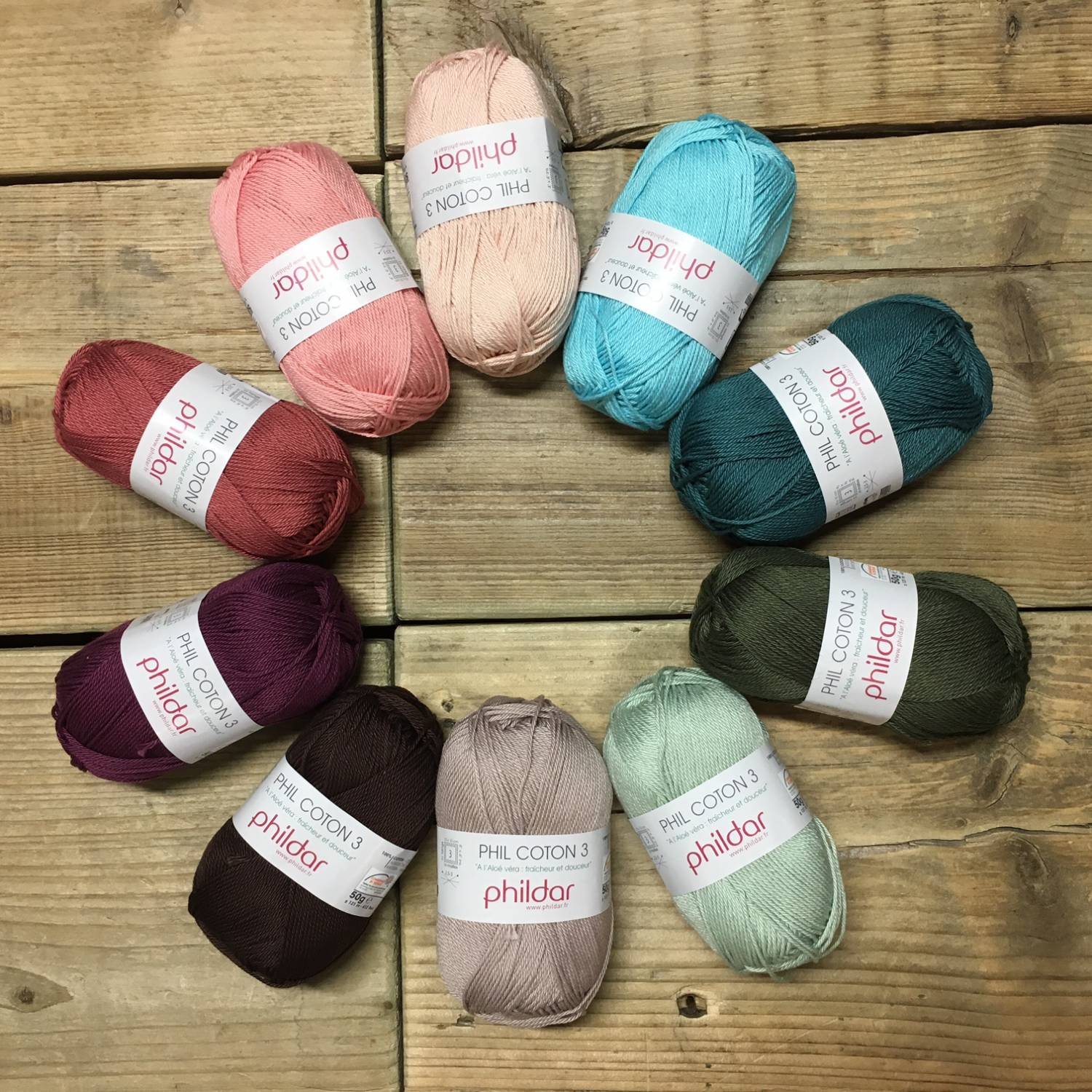 10 nieuwe kleuren in het assortiment van Phil Coton 2, 3 & 4.
Nieuwe kleuren Phil Coton 2, 3 & 4
Hebben jullie de kleuren uit de Phil Coton serie al gezien? Prachtige zachte tinten die mooi bij het voorjaar en de zomer passen.
Er zijn maar liefst 10 mooie kleuren toegevoegd aan het toch al zo uitgebreide kleurenpalet.

Wat wordt jullie nieuwe favoriet? Wordt dat de Saumon Roze of juist de Pin of Militaire. We zijn heel benieuwd!